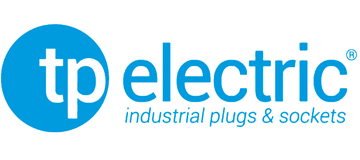 TP Electric was established in 1989 in Izmir to produce industrial type electrical equipment. It has been one of the most important electrical companies with its 31 years experience.
TP Electric is not only a top producer of domestic market but also it takes firm steps forward to be a global brand by exporting more than 50 countries. It provides more than 4.000 products for more than 20 sectors. Among them there are heavy industries such as refineries, shipyards, construction fields, Marble and stone quarries.TP Electric was moved its new factory in 2018 and it locates within 40.000 square meters with its 12.000 square meters production area.
So, it helps TP Electric become stronger.
TP Electric is always on target to present long lasting and qualified solutions. It conducts of production process by sticking to creativity, economy and functionality principles since it has been established. All products take their final forms by following these principles and with the R&D's activities in the machine parks which have the last technology.
TP Electric assumes the participation of national and international exhibition as a company policy. In this way it increases its brand awareness and promotions of the productions are affectively managed. TP Electric, which is active in its sector with the understanding of qualified production, carries on with "Reliable Industrial Connection" motto.
It continues its journey in global markets with its presented unique solutions.