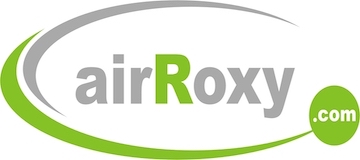 We are a Polish, family-owned company producing ventilation elements in the field of home and industrial ventilation. We specialize in the production of fans, grilles, ventilation systems, ventilation ends and accessories.
Our company was founded in 2011 with the idea of improving the air quality we all breathe every day.
Realizing how important and significant this task is, the first two years of work have been devoted to the research, design, construction and testing of our future products. When in 2013 the first devices began to appear on the market, we were convinced that building a foundation on quality was the right choice. That is why to this day we are still researching, designing and testing new products, every year supplementing our offer with a dozen of models.
Despite the fact that every year we increase the number of manufactured products by over 80%, we still maintain the level of complaints in the first year, not exceeding 0.1%. The prestigious TÜV SÜD'Safety tested, production monitored' certificate is also a confirmation of the quality of our products.
However, the best review for us is our customer's satisfaction. You can find these satisfied clients on 3 continents in nearly 40 countries. Every year, we significantly increase this group, and this is because we focus on making products that are friendly in every respect.
The friendly means: innovative, easy to assemble, efficient, quiet, maintenance-free and high quality. We are proud to boast about innovative solutions on a global scale, such as turbines with variable blade geometry adjusted individually to the size of fans, a unique simple assembly system, gravity shutter, or Biovent - a device for direct ventilation of the toilet bowl.
The atmosphere in our company is also friendly because we know that the quality of products and the resulting satisfaction of users depend on the work of each person in the team. Also, with our clients, most often after a while we make friends, visit each other while working, but often also having fun, taking a break, sharing a social life. And last but not least, prices are also friendly.